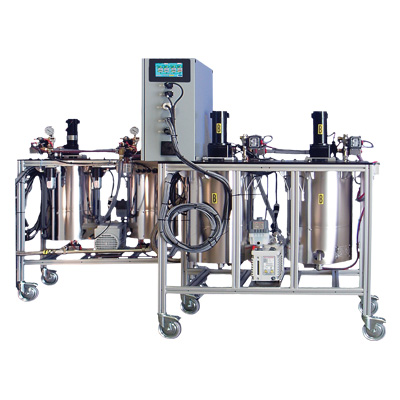 NeverEmpty Material Management Unit™
NeverEmpty Material Management Unit™ offers a step up in control while eliminating downtime due to heating, filtration, vacuum degassing and more. Continuous automation allows for uninterrupted product dispensing, helping you meet your goals efficiently. Customize your system with available options like agitation, heating or desiccant drier packages.
NeverEmpty features continuous automation, using our proprietary tanks which allows uninterrupted dispensing of your product. It automatically switches to a full tank once one tank empties, keeping one always ready for immediate use.