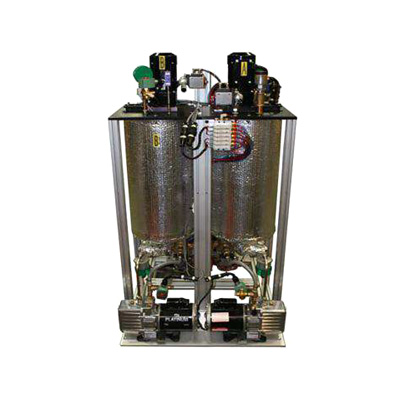 Standard Material Management Unit™
Standard Material Management Units™ are highly customizable and able to feature anything needed for an accurate, reliable and repeatable dispense. With benefits like full process controls, reduced energy consumption, continuous process & device feedback, along with plenty of optional add-ons, this is a great system for nearly any application.
Material Management Units allow you to exchange material supply without introducing air into the system. Air in your supply lines is a major cause of off-ratio dispensing and shot size inaccuracy. Almost all Fluid Research® systems can be integrated with a Material Management Unit.