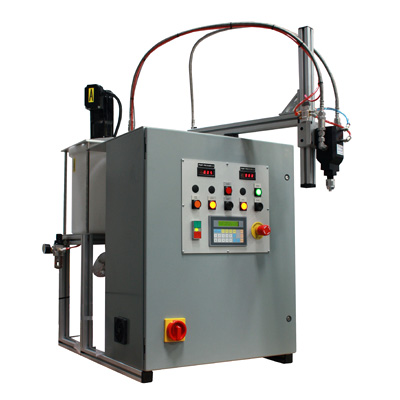 T-1000 Multi Component Dispensing System
The T-1000 Multi Component Dispensing System is a flexible digitally controlled benchtop meter mix system. This system features a proprietary positive displacement pump technology ideal for medium to high volume dispensing requirements.
The T-1000 includes a proprietary microprocessor controls with a touch pad user interface. Capable of up to 75 stored dispense programs coupled with the lowest industry maintenance requirements make this meter mix system the most reliable and cost effective machine available.
The T-1000 is built to exacting specifications, providing superior handling, mixing, and reliable dispensing of nearly all epoxy, silicone, and urethane 2-part materials. Compatible with MMU/Never Empty.